These are just some pictures of the room I spend a *lot* of time in. And with good reason! :) As a kid I always fantasized about a room just for my computer related stuff. Well, here it is!
My 8 bit setup (although at my prev house). There's a lot of different configurations I can do here. I can hook up any of the old computers to either the 1702 monitor, TV, or the RGB monitor. I can also run emulators via TV-out to the same video outputs.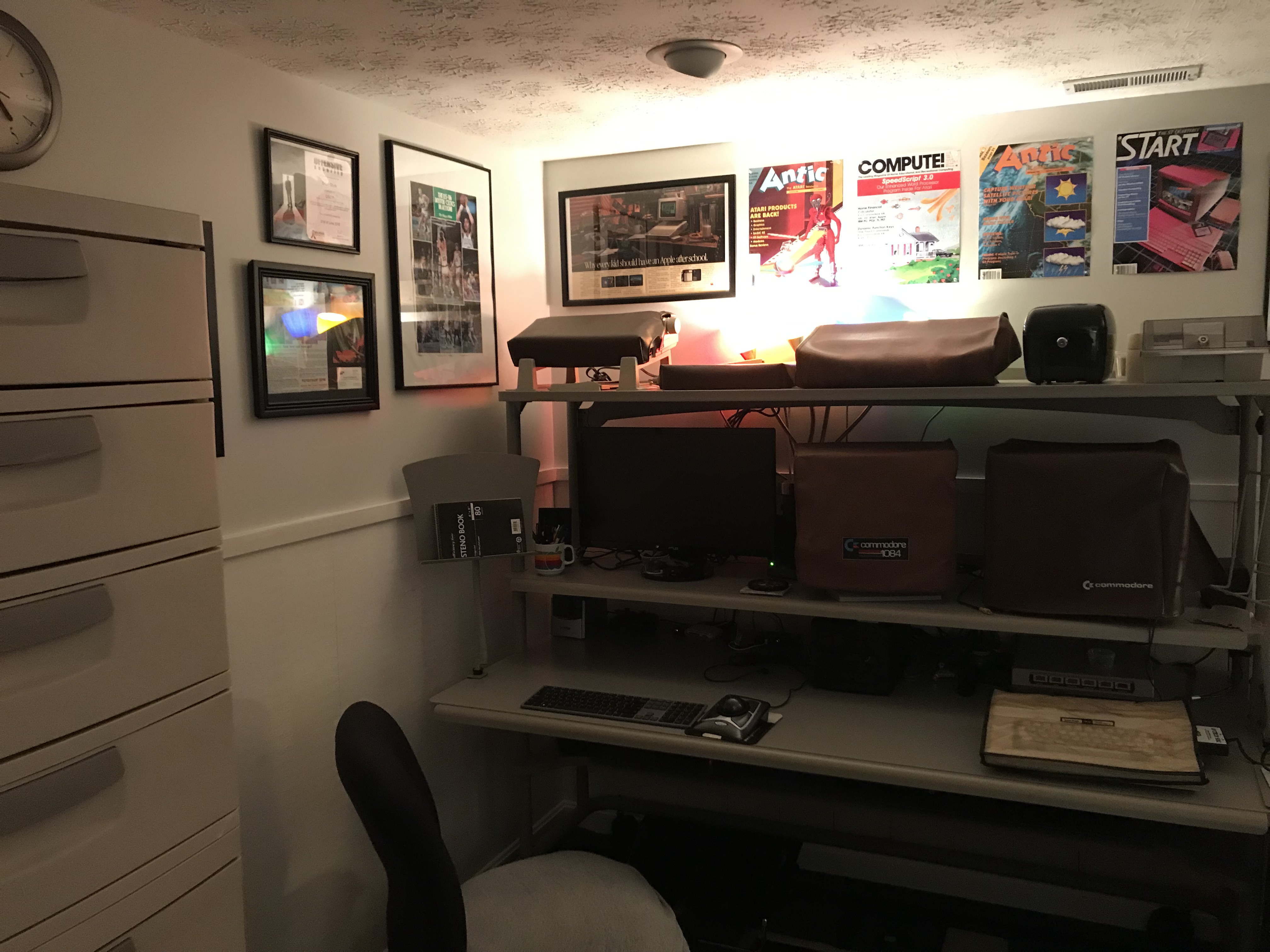 Here are some pictures of the process of getting images between the PC and the old computers. I can do this with just about all of my vintage computers but this particular example shows the C64 and the X1541 cable.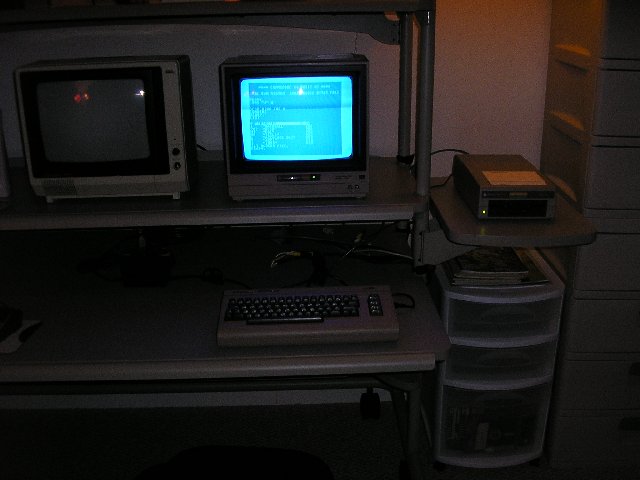 This one shows my TI99/4a using the FinalGrom99 cart. Under the shelf you can see a power station, and a lot of video, communication (USB, RS232), and printer hookups.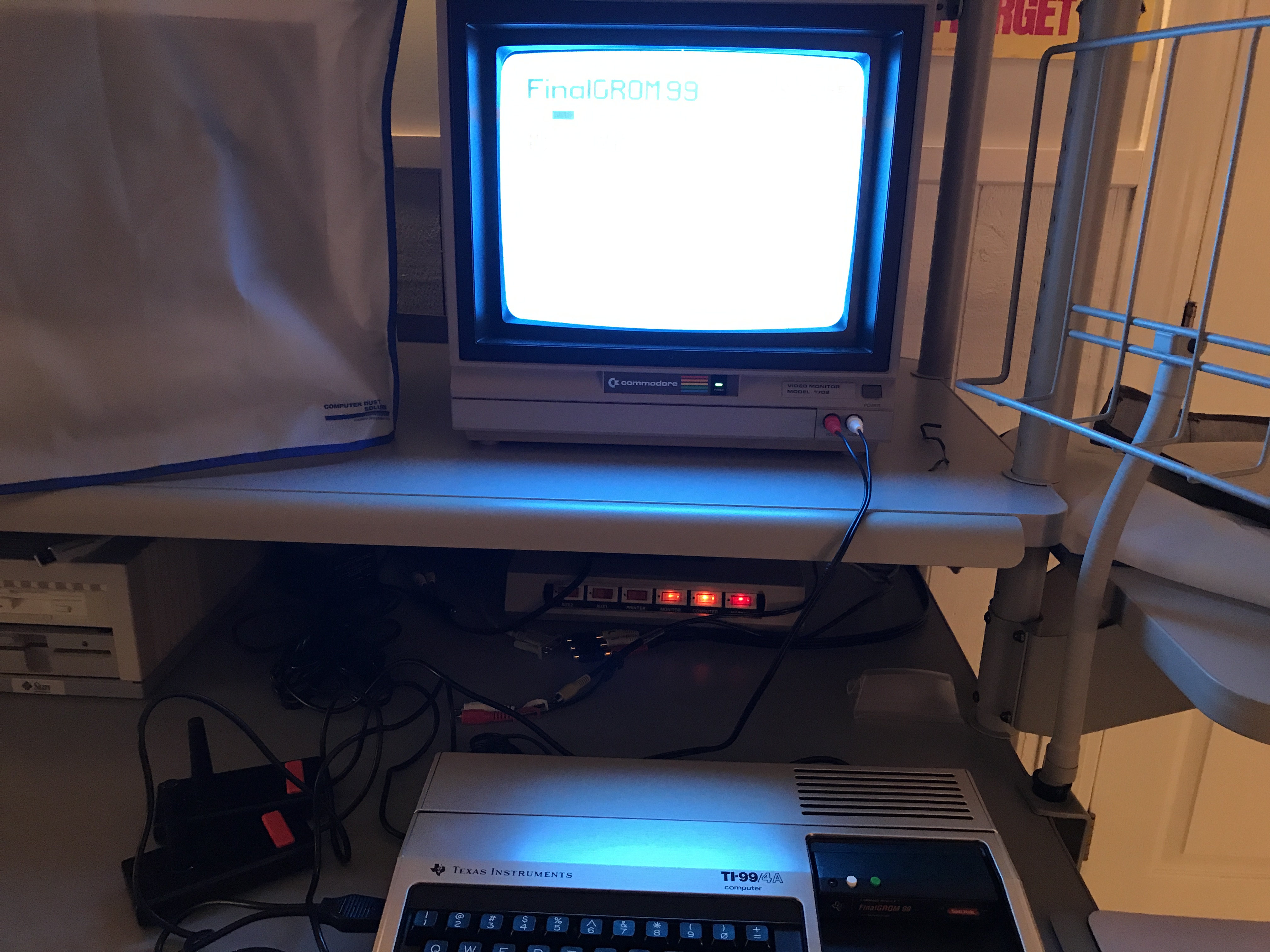 Storing all this stuff takes up a lot of space. Here's a picture of the way I deal with this. This is a pretty old pic and there is a lot less room now. :)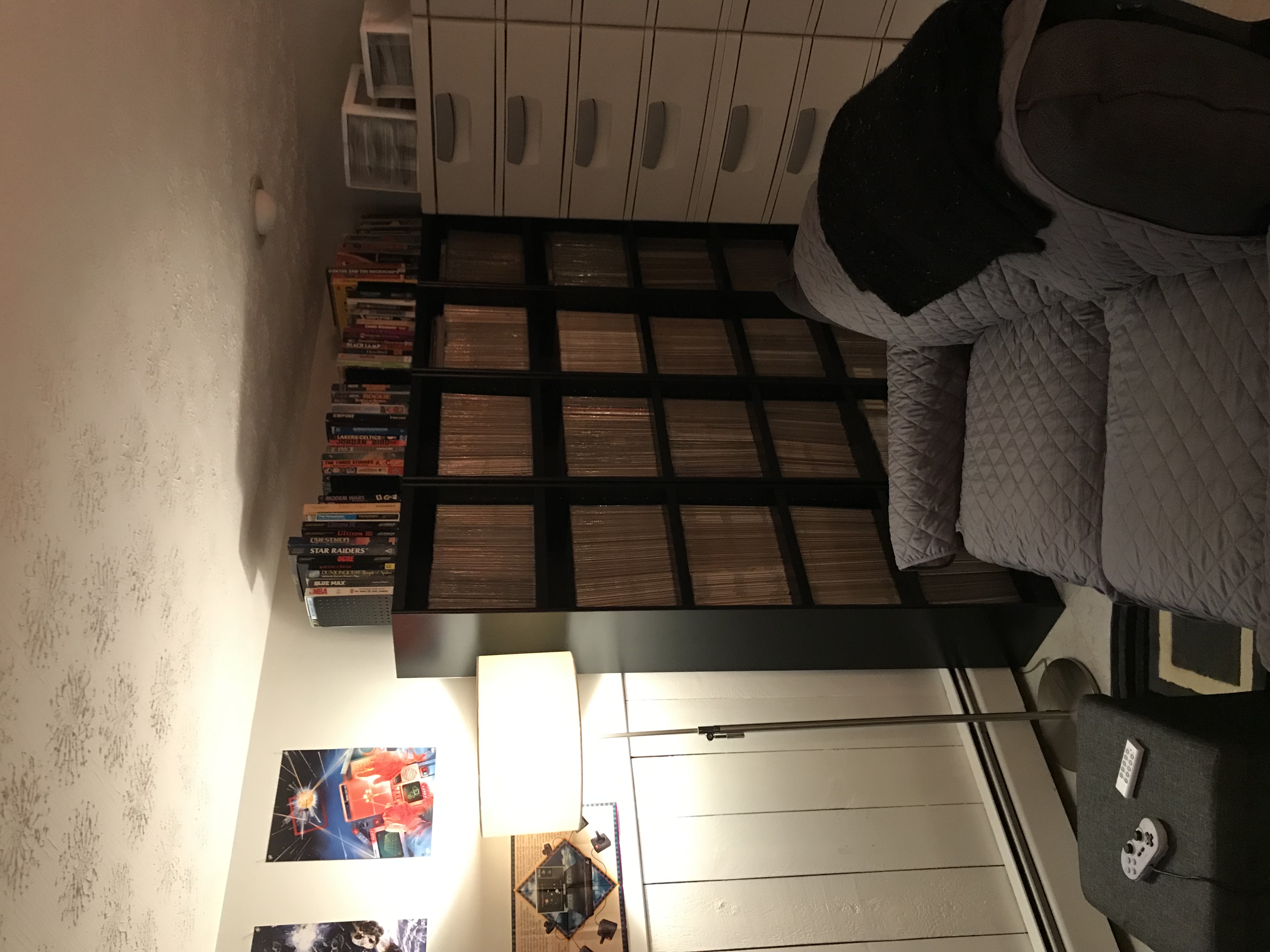 This are some collages I made a long time ago. Can you recognize some of the contents?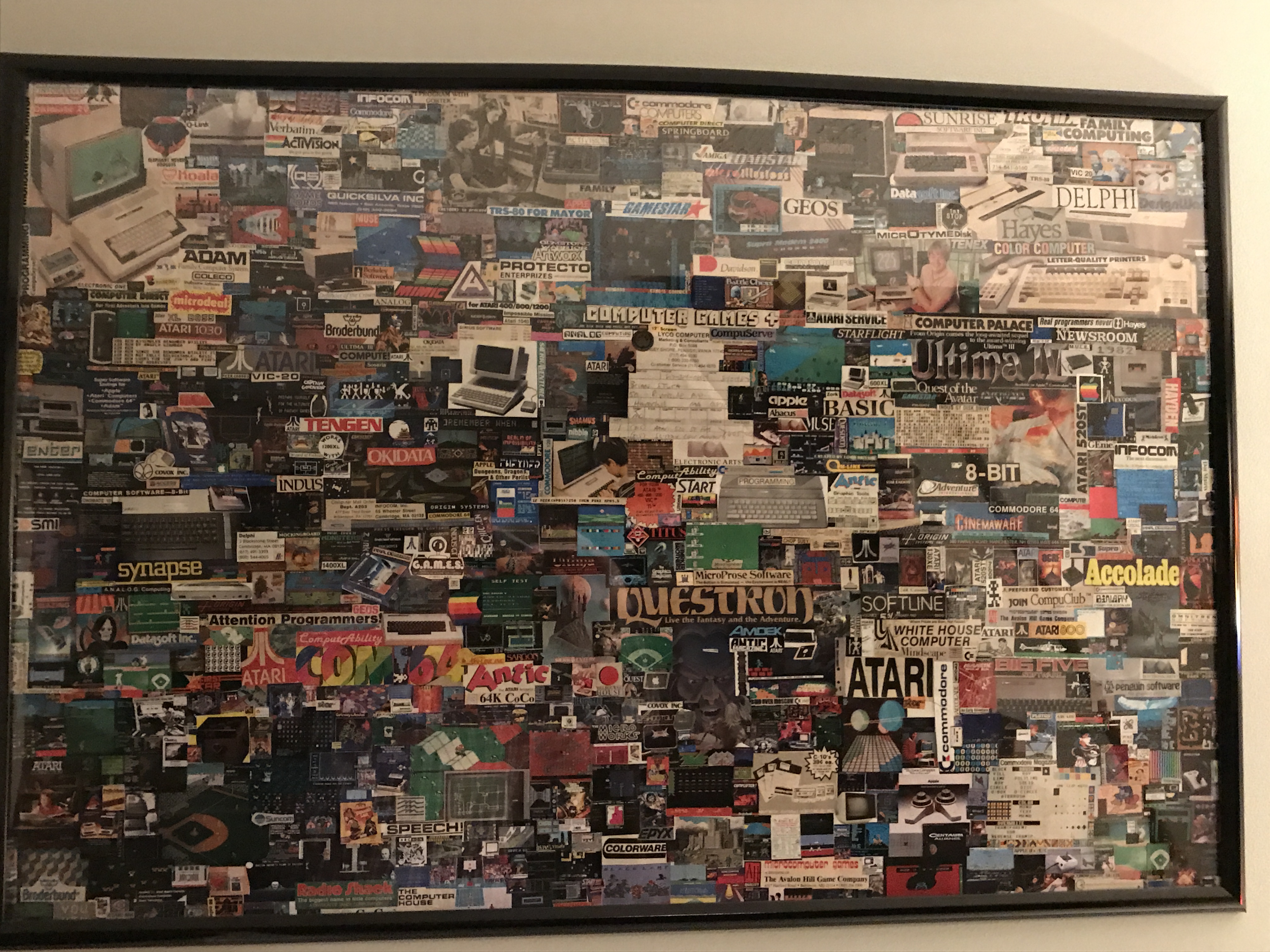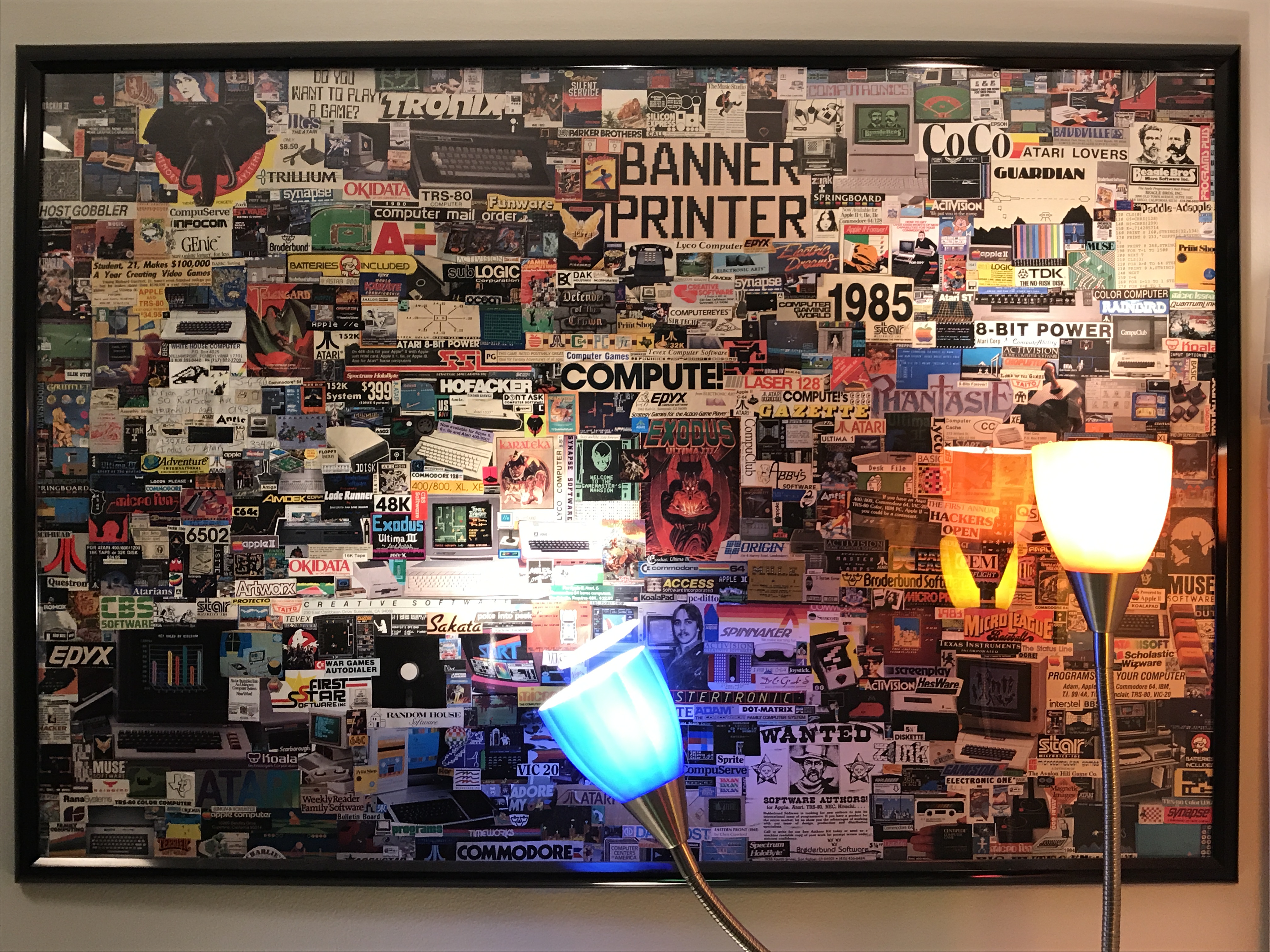 My 8 bit magazine collection
8 bit books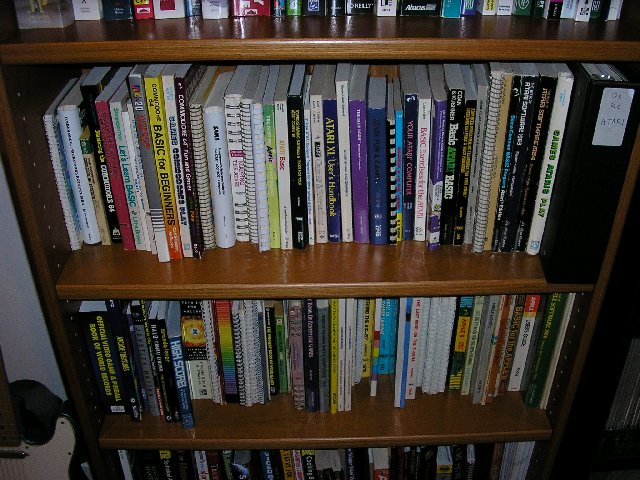 8 bit games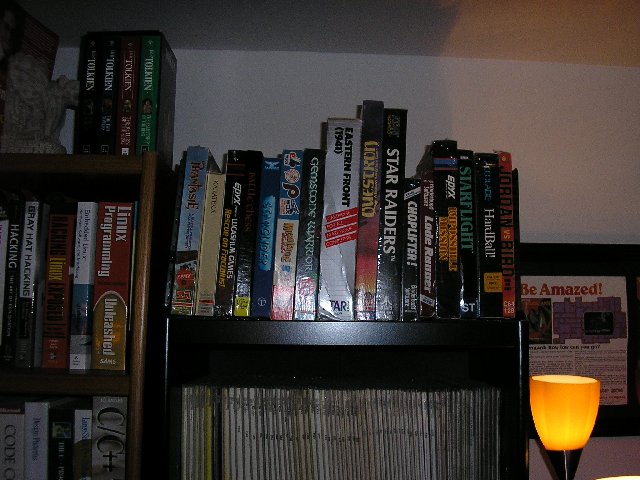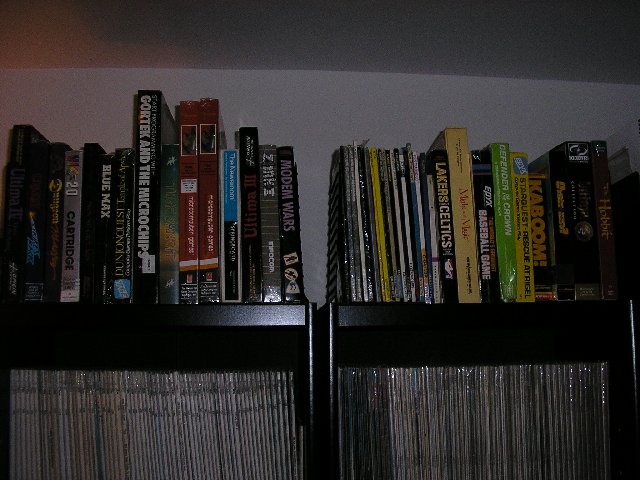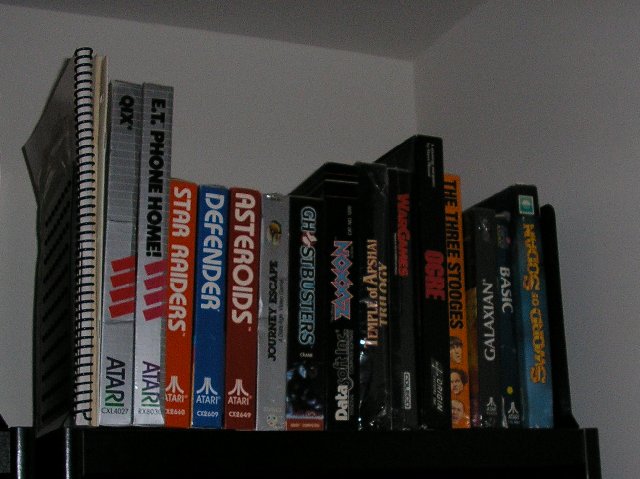 I also have a few old dot matrix printers. Currently I have a Star Micronics NX-1000C, Okimate 10 and 20, and an Imagewriter II. These are getting to be hard to find as well as finding ribbons for them unfortunately.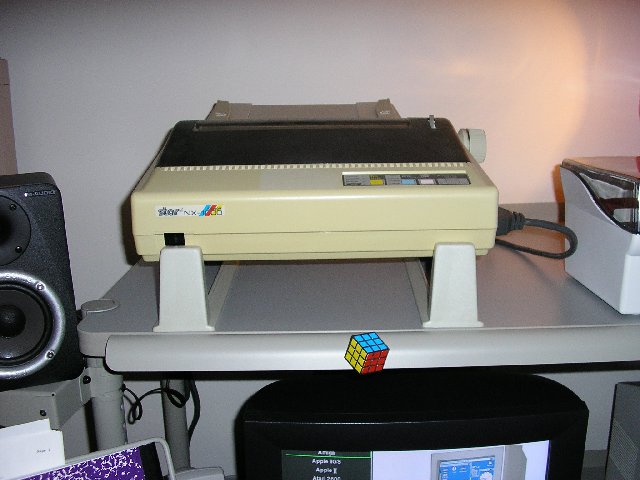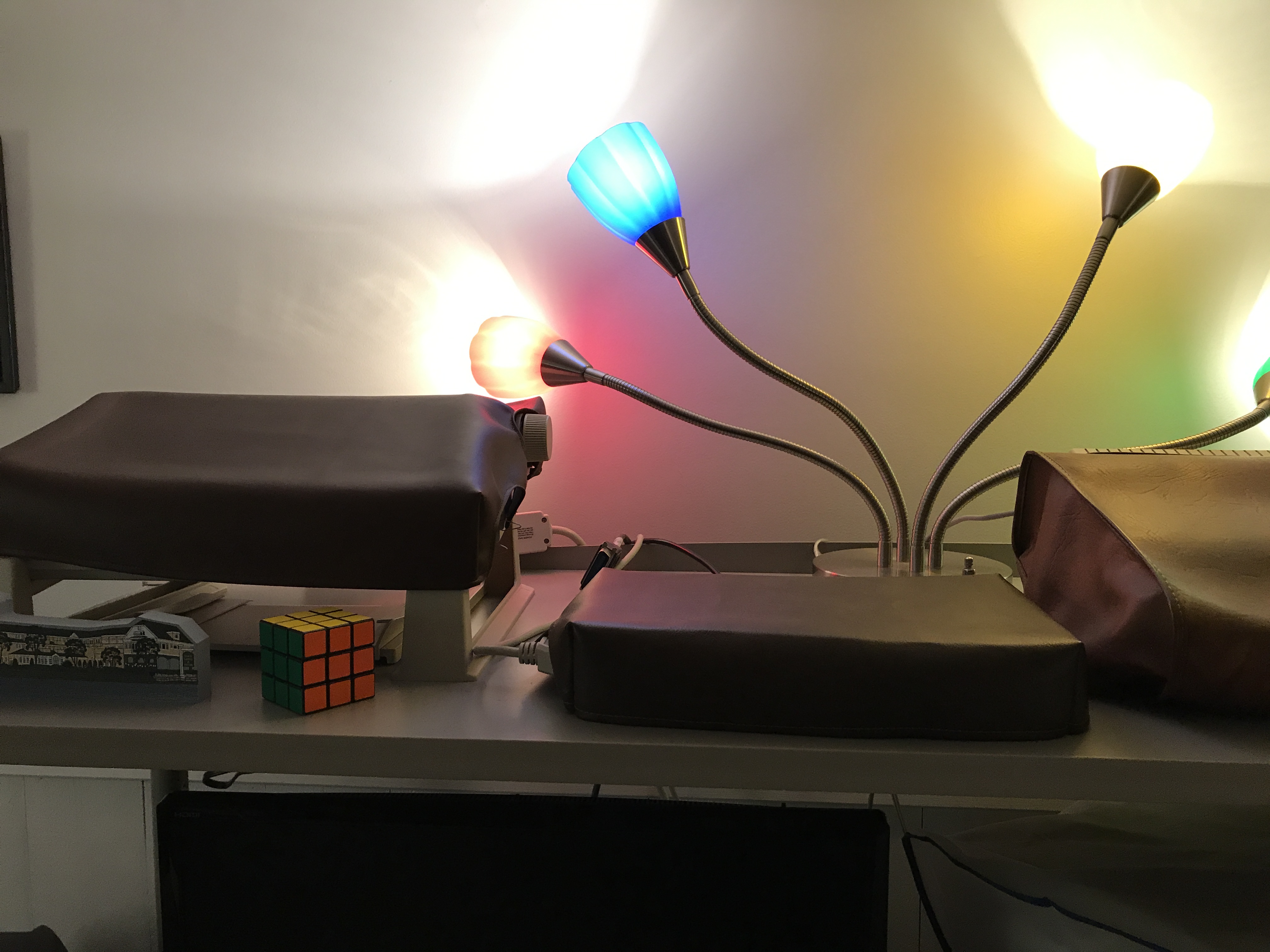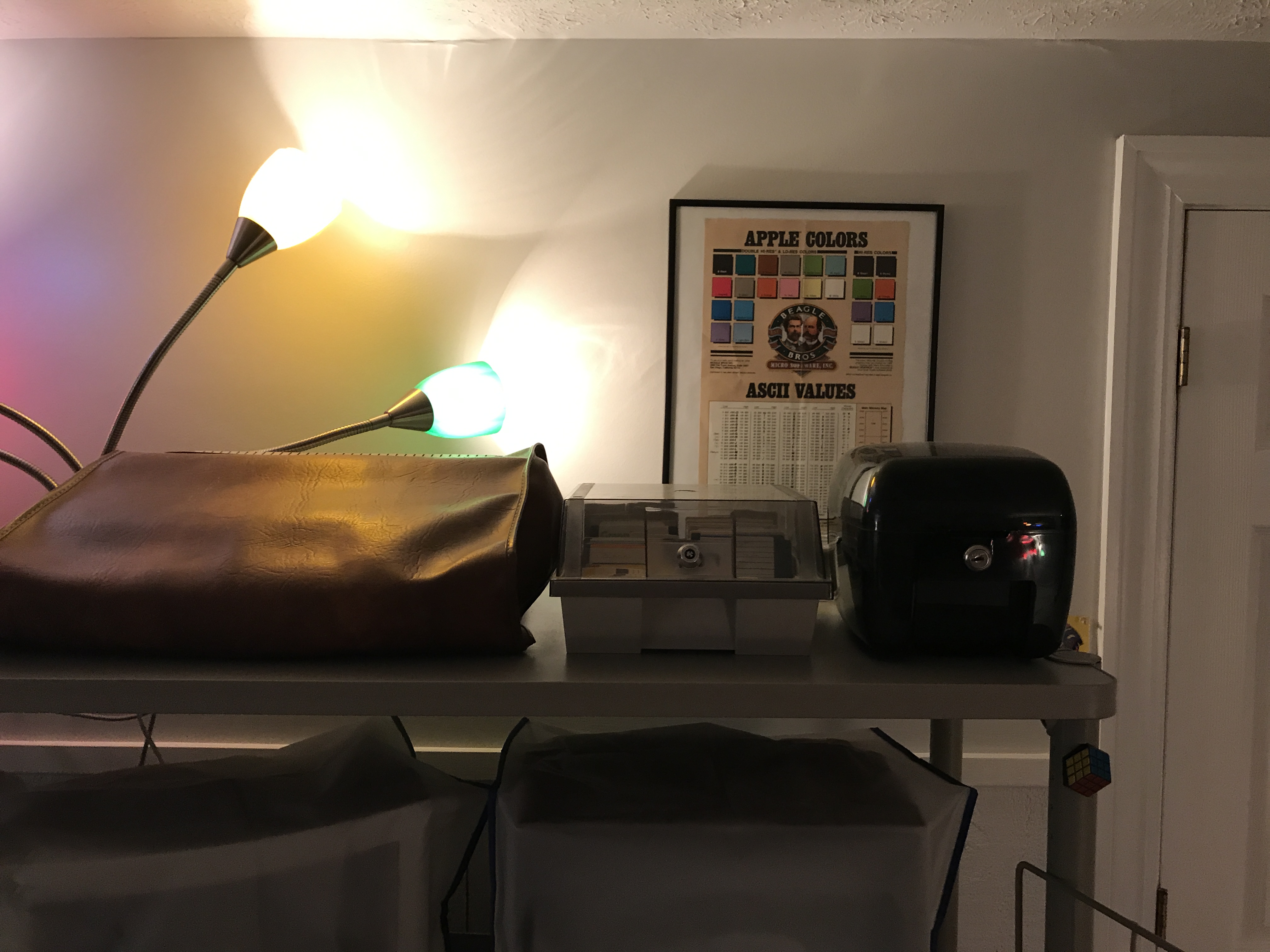 If you made it this far you may be intersted in seeing the different vintage computers and related stuff I use. Visit here to see most of my collection.