02/23/15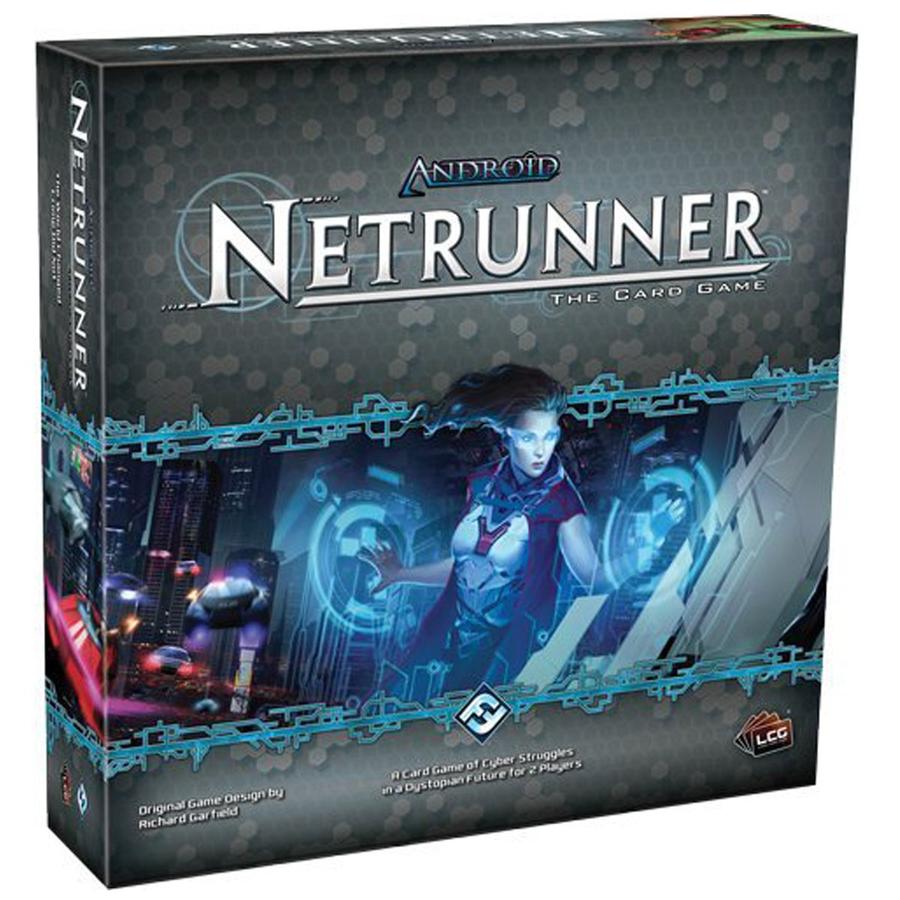 This is a reboot of game that passed me by in the mid 90s during the CCG craze. I've read a lot of things about just how great the gameplay is, so I decided to try the game out. Unlike a true CCG, an LCG has fixed packs. They still come out regularly, but there is no mystery to what you are getting. Much easier to swallow than a game like Magic: The Gathering.
The gameplay involves a hacker (the "Runner") trying to infiltrate a corporation's (the "Corp") different strongholds (HQ, Archives, R&D, etc) trying to expose their agendas while preventing the Corp from taking them down via various types of damage and other methods.
I really enjoy playing the Corp (poorly) due to all of the bluffing, etc. I can't think of another game other than Poker where you have to do this much bluffing. The game's theme is a generic Cyberpunk setting but the backstory and artwork are decent. I personally like the original incarnations's abstract/90s view of technology artwork better.
If you are looking for a 2 player game with highly asymmetric gameplay, check it out.